As a consignor:
1) Best to include a clause holding the consignee responsible for damage or loss should his/her insurance company fail to settle any claim within 45 days.
2) Make sure the consignor is additional insured and loss payee.
3) The Certificate of Insurance should be committed by the issuer and not simply informational.
4) READ THE ENTIRE POLICY or have your attorney do so. Know the exceptions which may, effectually, rob you of insurance should the work(s) be damaged or lost.
5) Know the insurance company you are dealing with as certain ones continuously seek reasons for nonpayment or endless delay.
6) Be sure, in the case of damage or loss, you notify your own insurance company, the consignee, and the consignee's insurance company on a timely basis.
7) Should coverage not be extended for any reason, be sure to read the fine print as to when legal action may be commenced. DON'T MISS THE DATE.
We are compiling both anecdotal and history of various insurance companies' responsiveness and willingness to live up to their responsibilities. Please forward any information of interest you may have to us at info@artassure.com.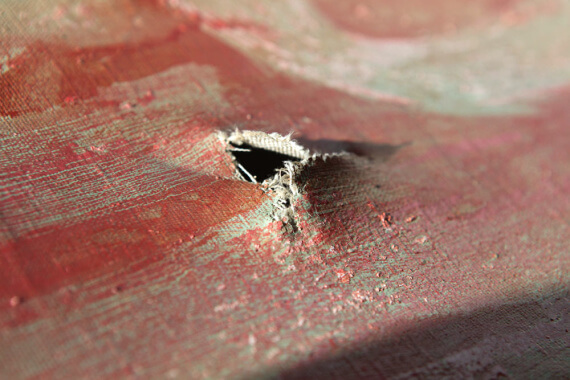 Yesterday's note on practices in the art market brought forth a slew of comments and suggestions for publication. We have vetted and two of them and will convey them on to you here.
1) An invoice, not objected to within 30 days by the recipient is deemed to be accepted and becomes a contractual obligation to pay. Buyers, beware of contested invoices going uncontested for more than thirty days.
2) When shipping valuable items with one's shipper, do not waive any claims of damage to the works while in the hands of the shipper unless you have obtained, in writing, permission for the waiver from your insurer. Failure to do so is cause for the insurance company to deny coverage on damage and, in fact, cancel the policy.
As the art business has grown, the laws, as mentioned here, have the attention of the authorities and enforcement is severe – a reason the community should consult with competent counsel as to its business practices.
We would appreciate your input to our series as we develop these memorandums for the community's benefit.
Thank you,
ArtAssure Ltd.
info@artassure.com
ArtAssure Ltd. is assembling a series on common legally dangerous practices prevalent in the art market today for use by art professionals.
Recently we have learned of a very odd practice, seemingly oft repeated, in the importation of valuable art objects. Certain art dealers and shippers have been declaring zero value for import purposes on highly valuable art objects. Curiosity caught our attention and a quick look on why revealed two interesting details. First, goods declared at zero are not likely to be inspected by customs or other agencies. Second, a zero declaration eliminates certain incoming fees. We also learned that this is not condoned by the authorities who suspect money laundering. This practice, when discovered, enables an insurance company to deny coverage on the artwork, as well as to cancel the policy.
Another practice, recently clarified, that of selling art to New York residents from other states. Dealers are not exempt from collecting and paying over New York State sales tax.
Most importantly, one must not pay to or receive funds on sales of art from or to third parties. The sources of funds must always be identifiable by the recipient and payments must go to known parties.
As the art business has grown the laws, as mentioned here, have the attention of the authorities and enforcement is severe – a reason the community should consult with competent counsel as to their business practices.
We would appreciate your input to our series as we develop these memorandums for the community's benefit.
On February 26th, 2014, Congressman Jerrold Nadler introduced a new bill, the American Royalties Too ("ART") Act. If signed into law it will be the first to implement resale royalty rights in the U.S. art market.
What is a resale royalty right?
A resale royalty right, or Droit de suite, entitles the author of a sculpture, a painting, or a drawing to a small percentage of the resale price of her work. It derives from the European concept of "moral rights" and is based on the idea that visual artists, unlike novelists, composers or musicians, are unable to benefit from the "successive exploitations of their works through the reproduction and sale of large quantities of each individual work" [i]. Resale royalty rights for visual artists were first granted in France, in 1920, and now exist in more than 70 countries.
Resale royalties are often implemented under similar conditions:
The percentage of the resale price entitled to the artist is generally small (between 0.25% and 5%) and may be scaled on the resale price of the work (as in UK and France).
There is a minimum value for artworks to be subject to resale royalties (e.g.  €750 in the U.K.)
The total amount received by the artist cannot exceed a fixed maximum for each sale (e.g. €12.500 in France and the U.K.).
The artist's resale royalty rights may depend on nationality and residence. The Berne Convention, for example, sets a "reciprocity principle" in the European Union: a resale right "may be claimed in a country of the [European] Union only if legislation in the country to which the author belongs so permits, and to the extent permitted by the country where this protection is claimed." [ii] The European Law also provides royalties to artists who have lived in a European country for at least five years.
The duration of the right may vary. The artist is generally entitled to resale royalties during her lifetime. In some countries, her heirs may also be entitled to resale royal rights for the duration of an artwork's copyright. In general, those rights cannot be waived.
The right may be limited to certain actors in the art market, such as auction houses, galleries, and private dealers.
The implementation of resale royalties in the United States has been subject to a lot of discussion. The first public report [iii] on Droit de suite was issued by the United States Copyright Office in 1992.  It advised against U.S. implementation. Almost twenty years later, in December 2011, Congressman Jerrold Nadler (D- NY) and Senator Herb Kohl (D-WI) made a new attempt in favor of resale royalties and introduced the Equity for Visual Artists Act (EVAA) to Congress. The Copyright Office then wrote a new report, in December 2013, titled Resale Royalties: an updated analysis [iv], this time finding "no clear impediment to implementation of a resale royalty right in the United States and supports the right, as one alternative to address the disparity in treatment of artists under the copyright law"[v]. The Copyright Office also provides a list of recommendations for the good implementation of royalties. On February 26th, 2014, Jerrold Nadler, Senators Tammy Baldwin (D-WI) and Ed Markey (D-MA) introduced American Royalties Too Act ("ART") Act, a new bill which takes into account some of the Copyright Office's advice.

The "ART" Act
The resale royalty described in this new bill is substantially similar to other droits de suite. The American Royalties Too Act ("ART" Act) wishes to apply a 5% resale royalty rate only to sales of works of visual art sold by an important auction house, or through an online auction. Resale royalties will not apply for works sold for less than $5,000, and the maximum amount received per sale shall not exceed $35,000. The resale royalty shall be paid by the winning bidder to a visual artists' copyright collecting society. The artists and his or her successor are entitled to the royalties for the duration of the copyright.
What impacts could this regulation have on the U.S. Art Market?
The opponents of resale royalties have two main arguments.
The first one is economic. Resale royalty rights, opponents argue, could strongly affect prices in the primary and secondary (resale) art markets. Moreover, the law may drive art sales to other countries with no resale royalty protection.
According to U.S. Copyright Office's report, there is no proof that resale royalty rights decrease competitiveness in other markets where they've been implemented. For example, the United Kingdom, which has recently implemented Droit de suite, has a flourishing art market [vi]. Indeed, the royalty rate seems too small to have a decisive impact on the market and is just one small addition amongst all amounts added to the hammer price of  auction house sales. Moreover, it seems unlikely that resale royalties would incent buyers to move their business to countries without those rights, as the clear international trend in favor of Droit de Suite makes them difficult to avoid. Finally, the implementation of resale royalties in the US will favor American artists abroad, as they will then be able to receive resale royalties in countries with a similar legislation.
The second argument takes an ethical and moral position. Resale royalties, some argue, will only benefit  a small percentage of artists who are already well-known and successful. To this, Congressman Jerrold Nadler says  the bill is not an "anti-poverty" measure, but a law about fundamental fairness and equity [vii].
Will the bill pass?
Both sides have strong arguments and support. It seems difficult to prognosticate on the bill's chance of passing.
The American Royalty Too Act is supported by the Copyright Office, artist's defense groups and celebrities. The Visual Artists Rights Coalition and the Artists Rights Society are lobbying in favor of  the Act's implementation [viii].
However, major auction houses such as Christies, Sotheby's, not to mention online sales platforms such as eBay, and the Internet Association are known to be lobbying against the Act. The new bill limits the application of the right to online auctions and auction houses that sell more than $1 million in visual arts in a year. There is a concern among Major auction houses such as Sotheby's and Christie's that the law may push buyers toward smaller private dealers and galleries.
According to a March 23, 2014 article in the New York Times "it is now up to Representative Robert W. Goodlatte […] whether to schedule hearings on the bill. His office declined to comment, but congressional staff members and lobbyists familiar with the effort said resale royalties and other related issues are likely to get swept into the wholesale overhaul of the copyright act that Mr. Goodlatte is presiding over — a yearslong effort, by most accounts."[ix]
— Researched and written by Julie Duperray (jduperray@artassure.com).
---